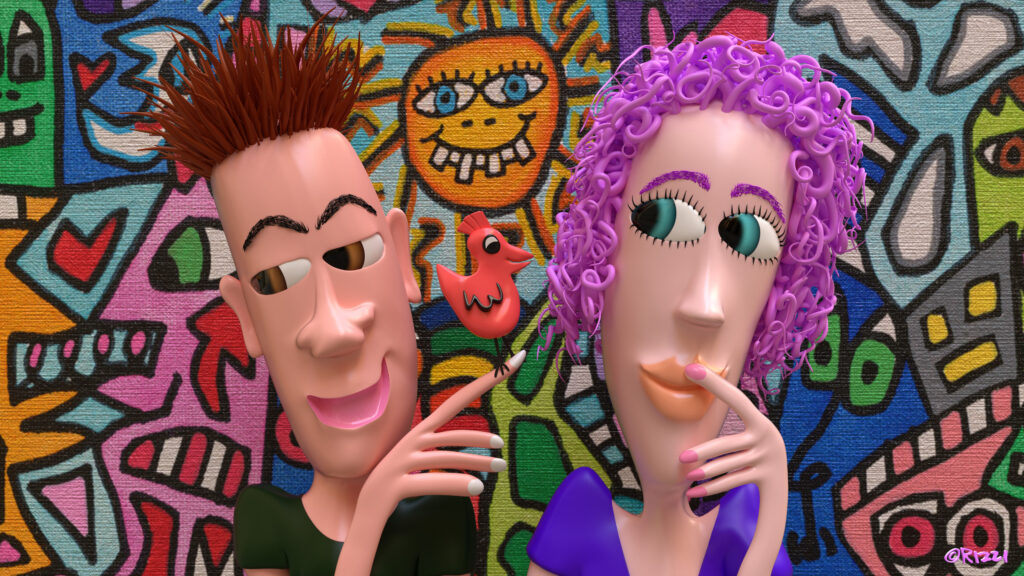 The development of digital artworks on the blockchain is a special creative challenge for everyone. There seem to be hardly any limits to the diversity of ideas and expressiveness. The eye-catching placement of
high-quality and exceptionally memorable NFTs is our task. 
Our reference case JAMES RIZZI NFTs quickly shows how much an authentic brand story can create a visible unique position. Together with colourful, recognisable and exciting characters, this should turn a good story into an even better one.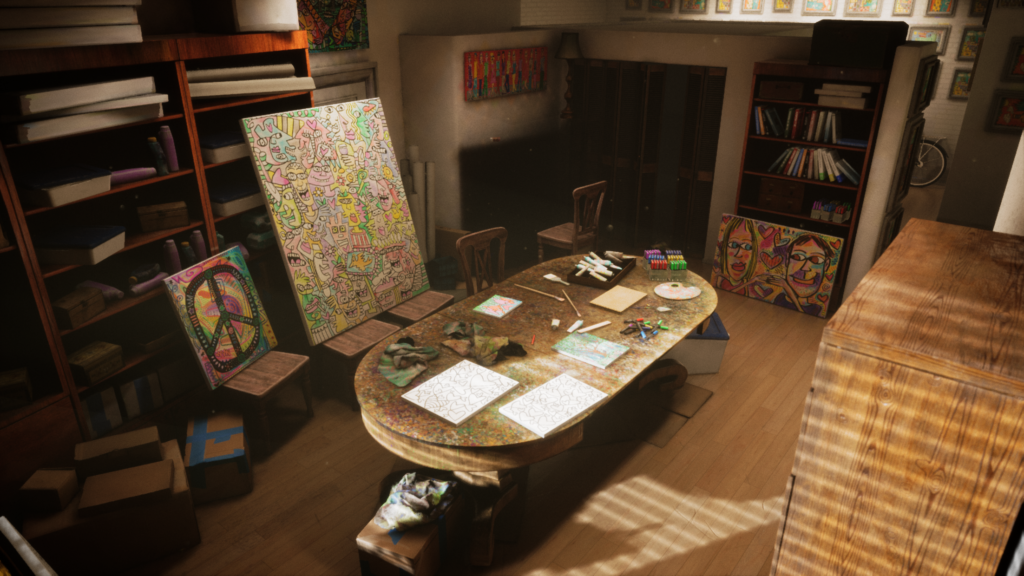 In the 1980s, people were still talking about the limits of perception.
Today, 40 years later, after the creation of digital spaces, living, learning and acting on virtual platforms linked to real worlds is part of today – and an even more important element of tomorrow.
VR, augmented reality programmes, AI simulations and quantum computers require the operation of real experts, who are rare and in demand. It is the precise orchestration, the transgressive constructive, that constitutes our creation and "making" as a think tank – > Studio James Rizzi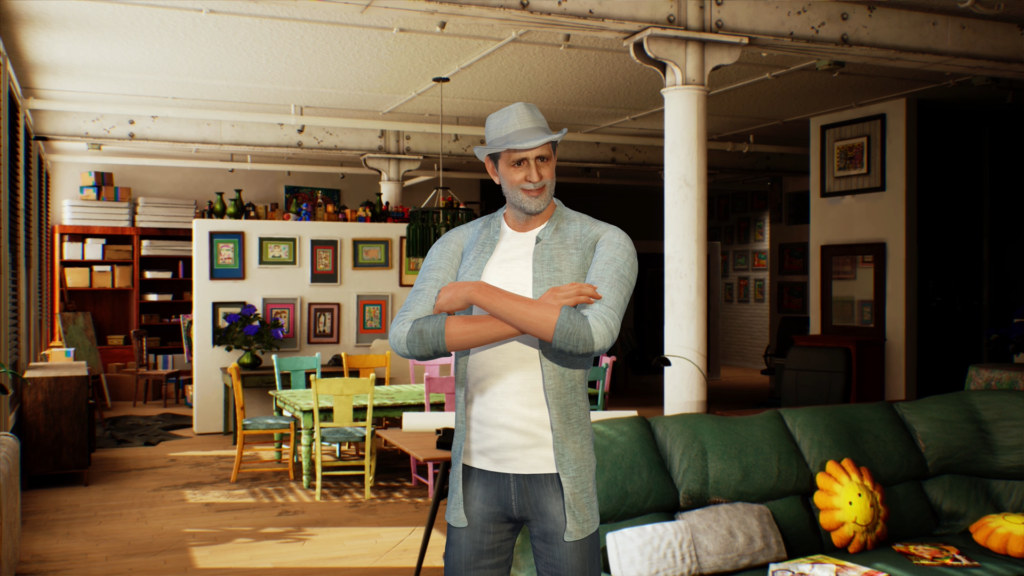 Are we the robots – or are the robots becoming the better humans? Those who liked to dress up in the past can now move and act behind and in new, fascinating masks and sensory bodies.
Virtual characters and hybrids between human and illusion make analogue realities tremble. The artificial authority of intelligently controlled characters can already take on "systemic" leadership roles. For us, it is more the joy and fascination of creating fantasy and moments of wonder that inspires us – we welcome James Rizzi as an avatar in 2023!